We are located in Soho. This neighbourhood represents the best characteristics of London: historic, quirky, diverse, accepting, well-connected, (relatively) affordable and walking distance to many key sub-markets.
If you are visiting us and have some spare time, why don't you check out some of our favourite local hangouts?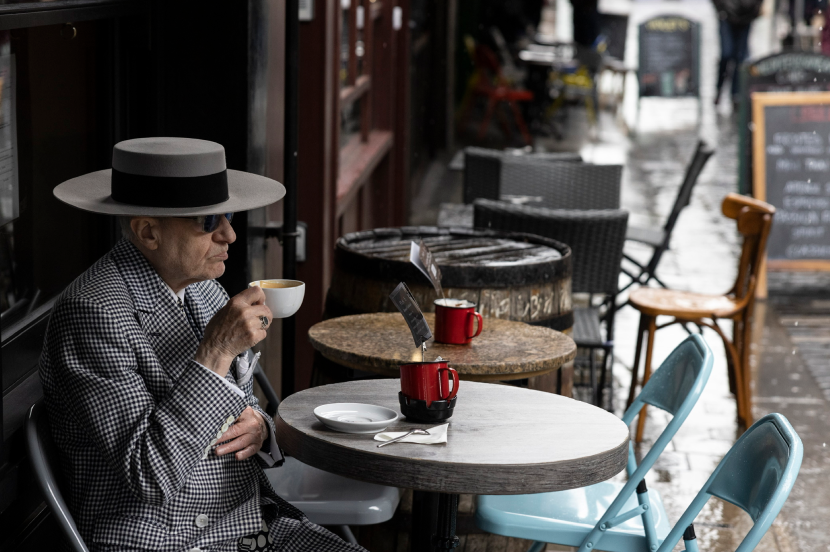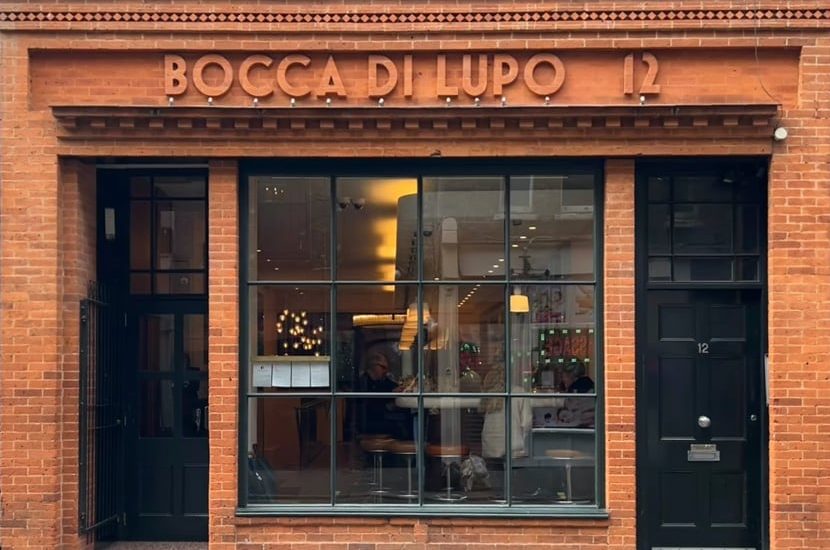 1.

Street Food Union

Great independent street food, every Wed, Thur, Fri and Sat, 11am-3:30pm, Rupert St, W1D 7PF.
2.

St Anne's Churchyard Gardens

It ain't Paley Park. But it's pretty good. Diagonally opposite our office. Wardour St, W1D 6LB.
3.

Bocca di Lupo

Fantastic Italian. Lunch or dinner. Counter bar or tables. It's consistent and first class. 12 Archer St, W1D 7BB.
4.

Ham Yard Hotel

This 5-star Firmdale hotel is so much more than just a place to sleep. The hotel includes a pedestrianised courtyard setting, roof terrace, bowling alley and private screening room. All kitted out in Kit Kemp's cool, colour-clashing combos. 1 Ham Yard, W1D 7DT.
5.

Bar Bruno

Old school greasy spoon. One of the few Italian-run breakfast cafés left in the West End. Cabbies, clubbers, construction crews, cops and fairly often, various real estate people. 101 Wardour St, W1F, 0UB.
6.

Randall & Aubin

Oysters, seafood and chips just around the corner from our offices. Always busy and buzzing. 14–16 Brewer St, W1F 0SG.
7.

Foyles Bookstore

The new(ish) Foyles flagship at 107 Charing Cross Road houses a range of over 200,000 different titles on four miles (6.5km) of shelves - the equivalent of lining one bank of the Thames with books from Battersea Power Station to the Tower of London. 107 Charing Cross Road, WC2H 0DT.
8.

Lina Stores

Opened in the 1940s, this Italian deli & grocery sells excellent meats, cheeses, pasta, sauces, cakes and coffee. Also check out its counter bar restaurant a few streets away. Deli: 18 Brewer St, W1F 0SH. Pasta Bar: 51 Greek St, W1D 4EH.
9.

Kiln

This open kitchen restaurant serves regional Thai food, Seafood and Claypots. Influenced by the cuisine of Yunnan and Burma, Kiln celebrates natively sourced produce. 58 Brewer St, W1F 9TL.
10.

The National Gallery

Overlooking Trafalgar Square, the National Gallery is home to over 2,000 paintings dating from the mid-13th century to 1910, from Michelangelo to Monet, Caravaggio to Canaletto, and from Van Dyck to Van Gogh. The National Gallery contains one of the world's finest collections of European art. And it's all free. Pop in for 20 min or stay for half a day. Trafalgar Square, WC2N 5DN.
11.

The Vault, Soho

This hidden cocktail bar is found behind the bookcase of the oldest whisky shop in London, Milroy's of Soho. Classic cocktails in a Soho speakeasy. 3 Greek St, W1D 4NX.
12.

Gelupo

This artisan gelateria sells freshly made Italian ice cream with an incredible range of flavours. Located opposite and owned by the same family behind Bocca Di Lupo, it's highly recommended any time of the day or night. 7 Archer St, W1D 7AU.
13.

Bar Termini

An espresso and cocktail bar; great coffee in the day and cocktails at night. 7 Old Compton St, W1D 5JE.
14.

Bar Italia

Italian coffee bar that has been open 24/7, 365 days a year, since 1949. And owned by the Polledri family for that entire time. 22 Frith St, W1D 4RF.
15.

El Pastor

Tortillas, tacos, tostados, tequila, quesadillas and Mexican mezcal. 60-70 Brewer St, W1F 9UP.
16.

Ronnie Scott's

Opened in 1959 and still focused on live showcasing of the best jazz, blues, soul and R'n'B musicians either living in or passing through London. 47 Frith St, W1D 4HT.
17.

O Be Joyful

Tiny hole in the wall coffee bar with a counter and great espresso, croissants and brownies just steps from The National Gallery. 21 Whitcomb St, WC2H 7HA.
18.

Dishoom

A modern take on Irani cakes and the food of Bombay. Open all day and into the evenings. 22 Kingly St, Carnaby, W1B 5QP.
19.

Hideaway Coffee

Located in a small courtyard off Brewer Street, this independent neighbourhood coffee shop is a peaceful hidden gem with great service, delicious coffee, smoothies and juices. 7 Smith's Ct, W1D 7DP.
20.

Barrafina

Tapas bar that serves a range of regional Spanish food. You can't book. Just wait. It's worth it. Or get there early. 26-27 Dean St, W1D 3LL.
21.

Rovi

Yotam Ottolenghi's brasserie features veg-centric cooking with flavours from across the globe and techniques derived from Asia, Europe and the Middle East. 59 Wells St, W1A 3AE.
22.

BarShu

Spicy Sichuan restaurant. Excellent regional Chinese. Hot food here goes well with a cold beer. 28 Frith St, W1D 5LF.
23.

Bone Daddies

Good quality Ramen bar. 31 Peter St, W1F 0AR.
24.

Honest Burger

Both meat and vegetarian-based hamburgers. Very good. Forget the diet though. 4a Meard St, W1F 0EF.